We are thrilled to host the following presenters at IGX 2023!
Kimberleigh Roseblade
Kimberleigh Roseblade is a "Fiorist with a flair" who discovered HEMA in the Spring of 2010 while living in Vancouver, BC. Kimberleigh has since moved to Toronto, Ontario and has been teaching Armizare internationally at various HEMA events and symposiums since 2014. In 2016 Kimberleigh participated in their first tournament winning bronze in Women's Longsword at Swordsquatch in Seattle, Washington. Kimberleigh works as fitness instructor who specializes in the fitness needs of HEMA practitioners. They also focus on making fitness as accessible as possible and works with clients who are disabled, living with a chronic condition, or athletes recovering from surgery or injury. Kimberleigh is passionate about movement and activity and when Kimberleigh isn't swinging a sword or lifting weights, they can be found swimming, cycling, or dancing.
Myles Cupp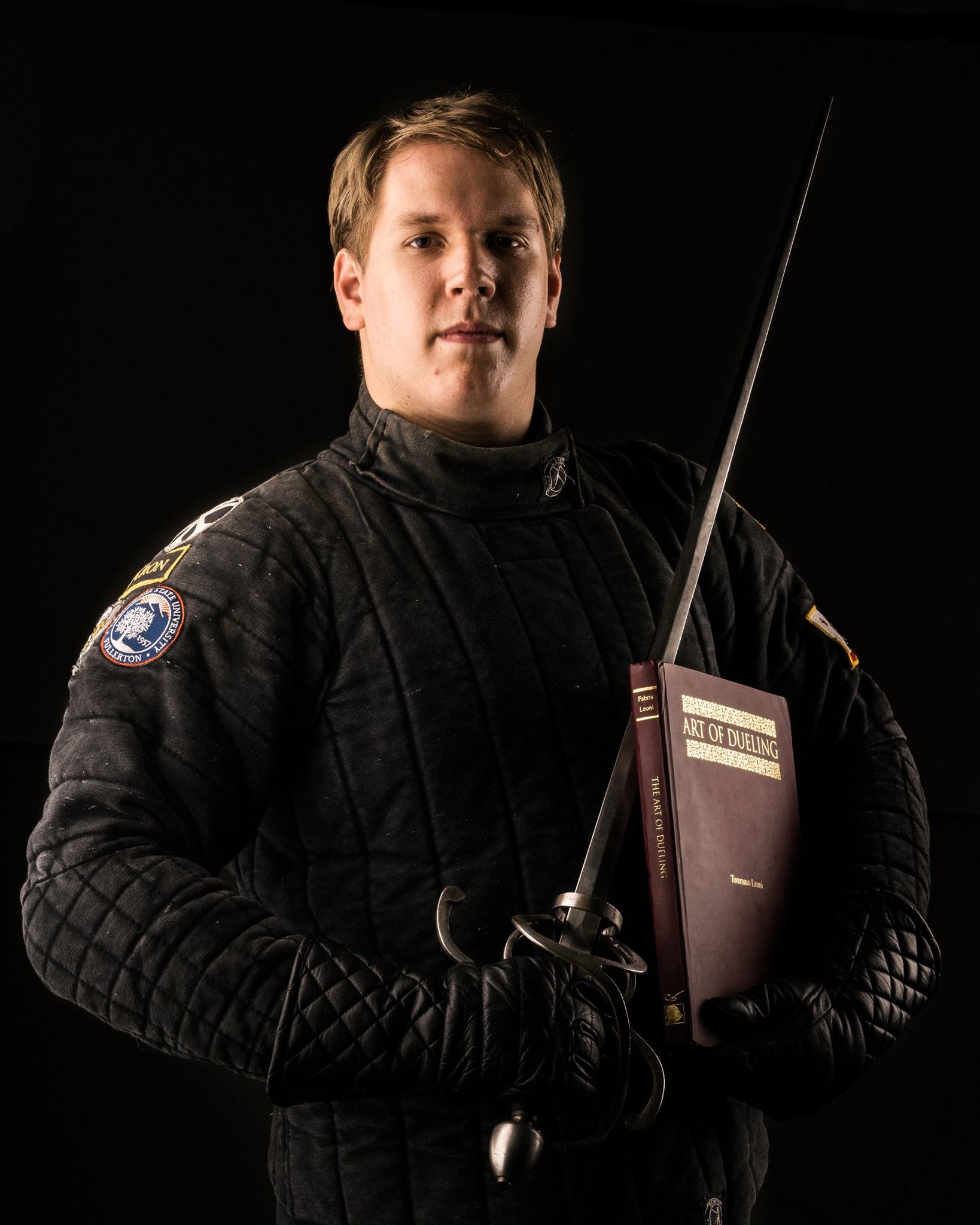 A history enthusiast, Myles has traveled internationally to study antique swords, refine his techniques, and research historical martial systems and manuals. Besides medaling in categories from longsword to cutting to rapier in tournaments around the U.S., he represented North America in the 2019 European Games in rapier. Myles also contributes analyses of sword mechanics to SwordSTEM as a professional engineer.
John "Pax" Crum
John "Pax" Crum has been in martial arts for 34 years, having studied competition, form and combatives systems, and has been practicing HEMA since 2012. He was a founding member of the MKDF curriculum council, and remains a member of the club. John has taught self-defense, has done kinesthetic and competition coaching, and does special coaching for those having trouble with body mechanics. On top of his martial training, John is a medically retired police officer of 12 years, having specialized in deescalation and crisis intervention. His experience across multiple martial contexts and in coaching people from diverse physical disciplines and backgrounds has given him an array of communication tools when it comes to coaching movement, tactics and technique, as well as interpretation in the context of HEMA.
Sean Franklin
Sean Franklin began his HEMA career in 2011, and hit the ground running. Due to his prior experience in the Canadian High-Performance Sport System he was able to apply his physical conditioning and disciplined training focus to develop as a martial artist at a rapid rate, being able to outfight many club head instructors after only a few years' experience. Sean has experience in many weapons and traditions, having competitive medals in most tournament weapon sets.
Sean's experience in sports coaching has allowed him to rapidly develop as a martial arts instructor, working to develop high level martial artists by instructing at schools and events around the world. Recently he served as a delegate and coach for the North American team at the 2019 European Summer Games (yes, you read 'North American team at the European Games' correctly.) A passionate advocate of test cutting, Sean finds they practice useful for both preserving martial validity and as a tool to assist the development of quality body mechanics.
Sean might be most known for his instructional YouTube videos, which is ironically the least impressive credential in terms of demonstrating actual competence. 😉
Mariana López Rodríguez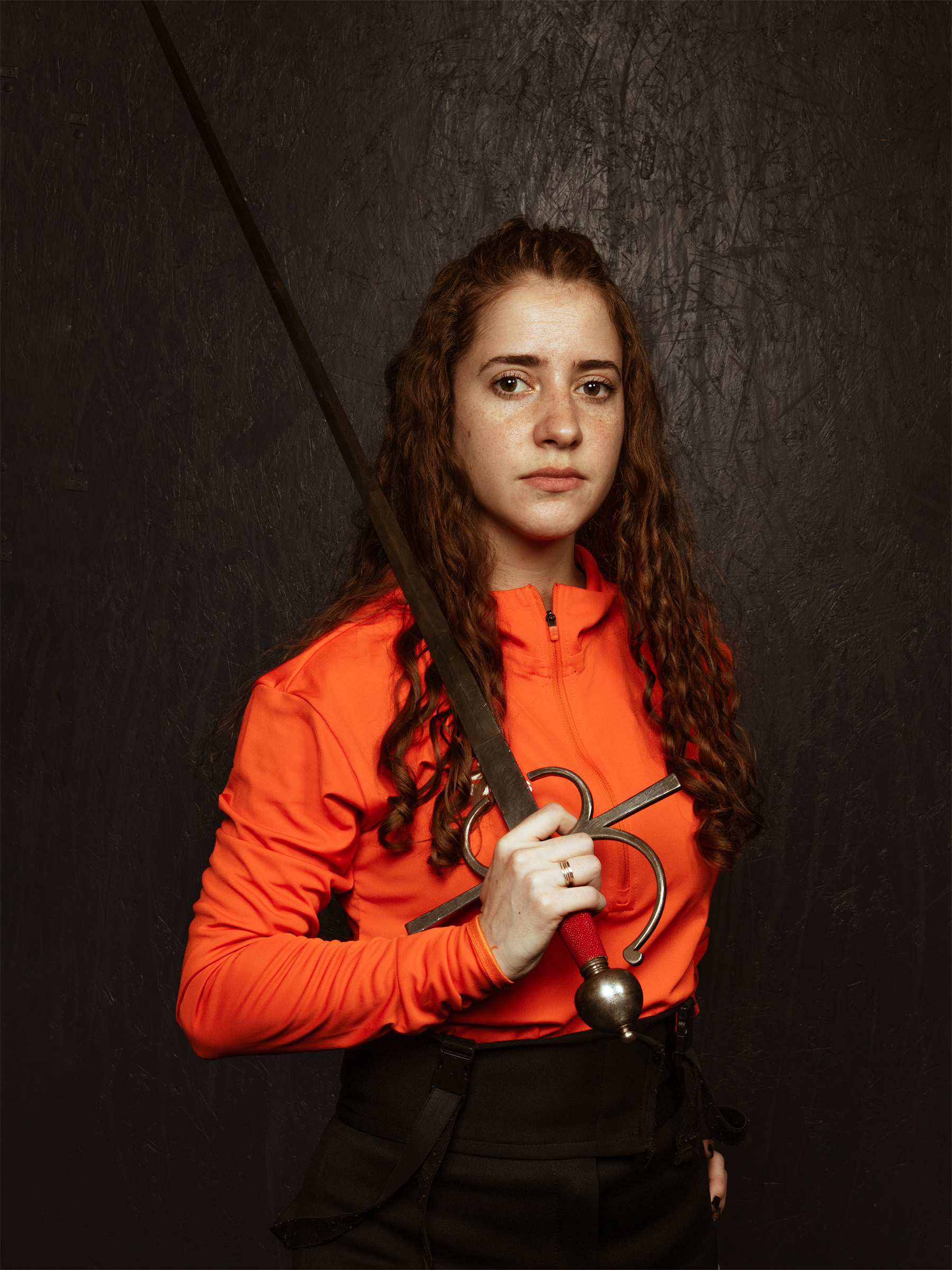 Mariana Lopez is a founder and head coach of the Metropolitan Historical Fencing Academy (MHFA) and has 15 years of Historical European Martial Arts (HEMA) experience. A highly accomplished competitor with various gold medals amongst a number of weapons she's also a tournament organizer and referee in both North America and Europe, and a former member of the Mexican National HEMA Championships committee. Having a strong passion for art she has also partaken in a multitude of art projects related to HEMA, creating reproductions, illustrations for books, fencing manuals restoration, and other visual resources. As an International Relations major Mariana founded Esfinges, an international organization with thousands of members dedicated to the support and promotion of woman's participation in HEMA.
Justin Aucoin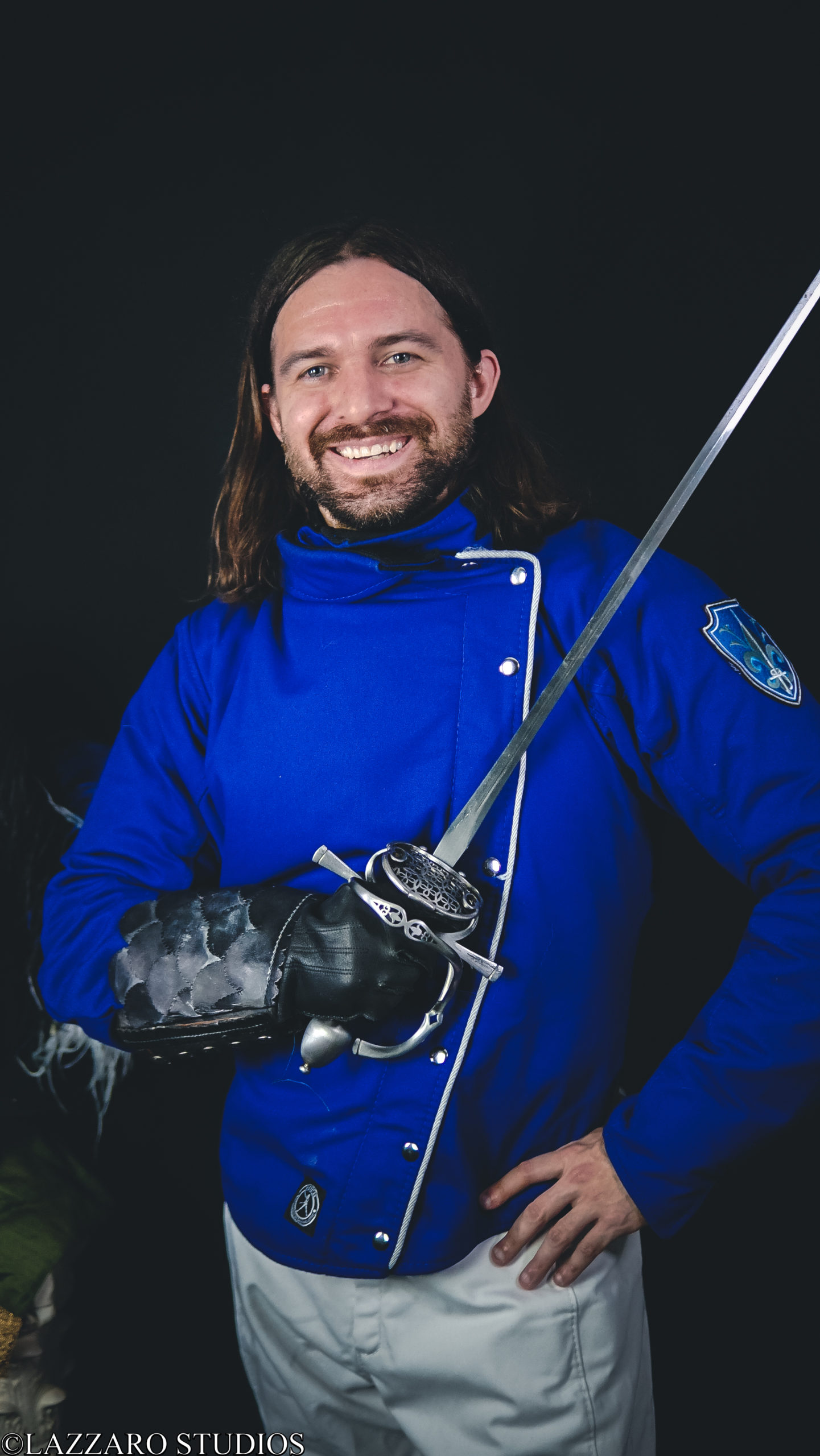 Justin Aucoin (aka Remy) is the product of when a five-year-old boy who fell in love with Zorro and The Three Musketeers grows into a mostly functional adult. His life-long love of athletics and swashbuckling has led him down the road to practicing the art of historical swordplay.
He's the founder of Boston Academie d'Armes, a historical fencing school for HEMA & SCA fencers, with a focus Italian rapier and classical Italian fencing with the dueling sword, foil, and dueling saber. He puts an emphasis on good body mechanics and helping fencers to improve their physical fitness, athletic ability, and fencing skill while operating within their current physical limitations.
As a competitor, Justin has won numerous tournaments with rapier and saber in the SCA and HEMA. In the SCA, he is 15th member of the East Kingdom's Order of Defense, a 7x Pennsic rapier champion, holds a Silver Broach and Maunche for his historical martial arts research, and a Silver Wheel and Silver Crescent for his coaching.
Outside of the SCA and the Academie, Justin also teaches rapier at Athena School of Arms, has taught workshops at events such as Iron Gate Exhibition (IGX) and Lord Baltimore's Challenge, and is a certified personal trainer through NASM. He's available for private lessons and group classes/events. You can follow his historical martial arts research at https://justinswordfit.com/
Anthony Buonomo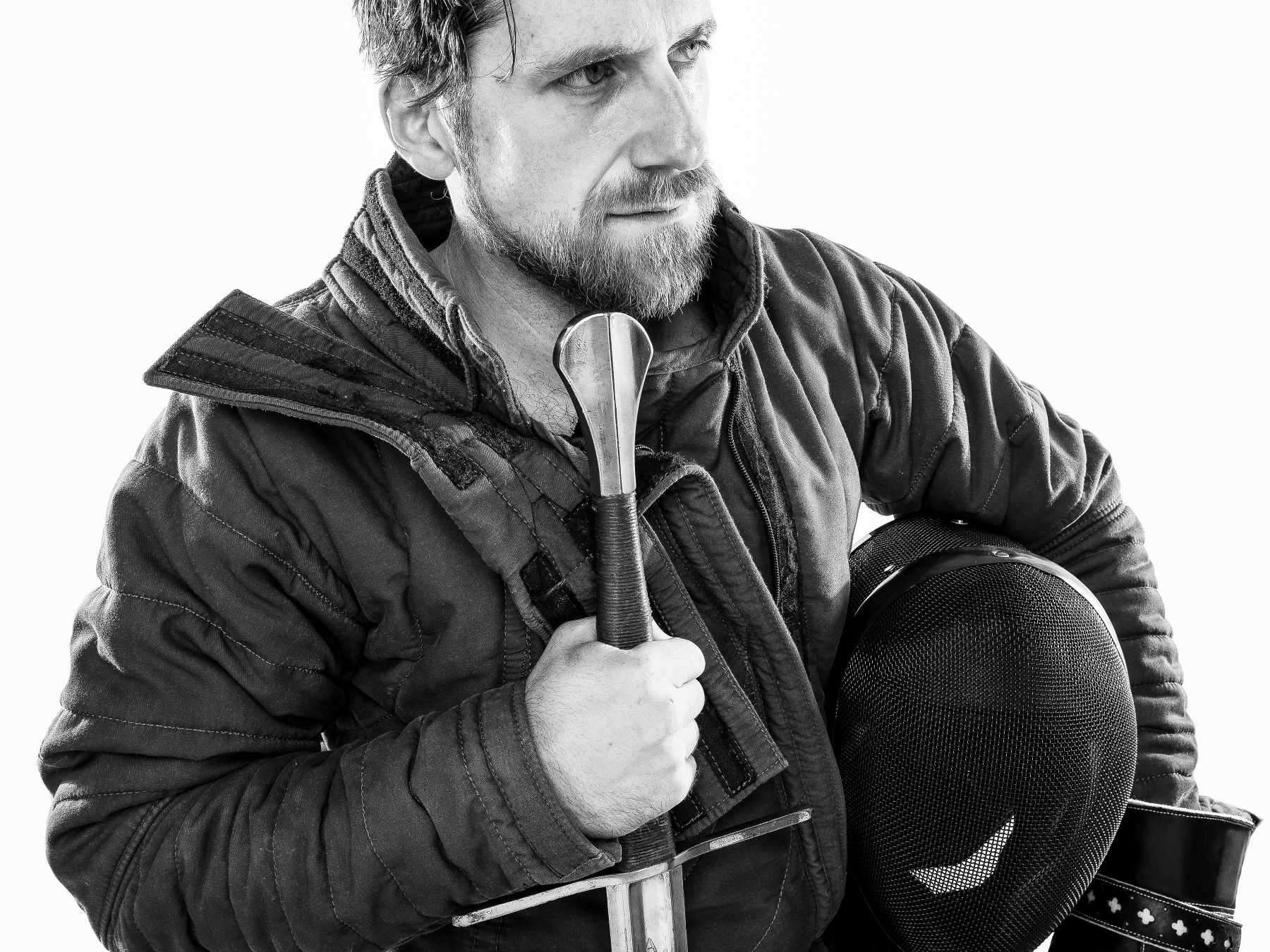 Anthony Buonomo is the founder of the Historical Weapons Guild, a HEMA school with branches in Austin, TX and Traverse City, MI. From its humble beginnings as a park meet up it has grown under his direction to a thriving organization which offers a variety of weekly classes along with beginner's introduction courses, regular workshops, and has recently expanded into virtual lessons. While he has been studying HEMA since 2014, his prior training in mixed martial arts — combining Tae Kwon Do, Karate, Judo, and Aikido — help inform his unique approach to teaching HEMA. In addition to martial arts, Anthony has participated in SCA combat, done foam fighting with Dagorhir, and spent most of high school hitting friends with foam weapons. He has taught workshops and classes at multiple events and is has also been fortunate enough to travel and provide weekend seminars for other HEMA schools. Most recent accolades include a Bronze in Rapier at Gesellen Fechten in 2021, a Gold in Single Stick at CombatCon 2021, as well as various Sword and Buckler and Longsword medals from the "before times". He is featured in multiple Modern Rogue videos online, and strives to be a HEMA ambassador for their viewers.
Anna Beard
Anna Beard first started dancing somewhere about age four in her Wonder Woman underoos and that, as they say, was that. She began pursuing dance in earnest at age seven, training intensely in studios located in her native Northern Michigan before earning her Bachelor of Fine Arts in Dance from the University of Michigan in 2003. Along the way she has danced and trained with a number of different groups, including the Kyrgyz National Ballet in Bishkek, Kyrgyzstan, Movement Artists' Guild and her own creation, AuxWerks. Over her twenty years of teaching, a deep love of technique has allowed her to refine movement and give her students a strong foundation in a way that is both fun and rewarding.
Starting in about 2012, Anna shifted her focus to instructing adults exclusively. As adults, we often talk ourselves out of trying new things because we perceive it as "too hard" or because we're "too old" or think we'll be judged too harshly. Wouldn't it be great if adults had a place to play? Not play in the entertainment sense, but truly explore both ourselves, and an activity, in the most innocent sense of the word. This and the fact adults find swearing much more entertaining has inspired her to dedicate herself to creating accessible dance opportunities for those who think its beyond their reach.
This same mentality permeates her approach to HEMA. In 2018, Anna had her first historical swordfighting class at Austin Historical Weapons Guild and now she co-owns Historical Weapons Guild with her husband which has two locations, Austin, Texas and Traverse City, Michigan. Her diverse movement background brings new focus to old movements and she strives tries to teach with a quirky freshness while upholding the integrity of the technique. You can be guaranteed to laugh and have fun whether you're taking her historical dance class, digging into Meyer's dussack techinique, or discussing teaching methods.
Anna resides in Traverse City, Michigan where she enjoys sunshine, looking for petosky stones, and everything cherry related.
Philippe Mandeville-Gauthier
Philippe started playing with swords at a very young age, but officially began his HEMA journey in 2013 with La Compagnie Médiévale in Montréal. He fell in love with interpretation of various texts fairly early on, and started teaching in 2017, focusing on Joachim Meyer's 1570 "A Thorough Description of(…) the Art of Fencing". He took the reins of the club in 2018 with his colleague Jérôme Vigeant and together, they put together a brand new curriculum benefiting new and old fencers alike and helping them attain their objectives, would they be furthering their comprehension of the text, their mastery of the Art of Fencing, or winning medals.
He is part of the founding committee of the Montreal Sword Meisters tournament, and part of the Maistres Escrimeurs de Montréal et Environs committee that now oversees the event.
Collin Vredenburg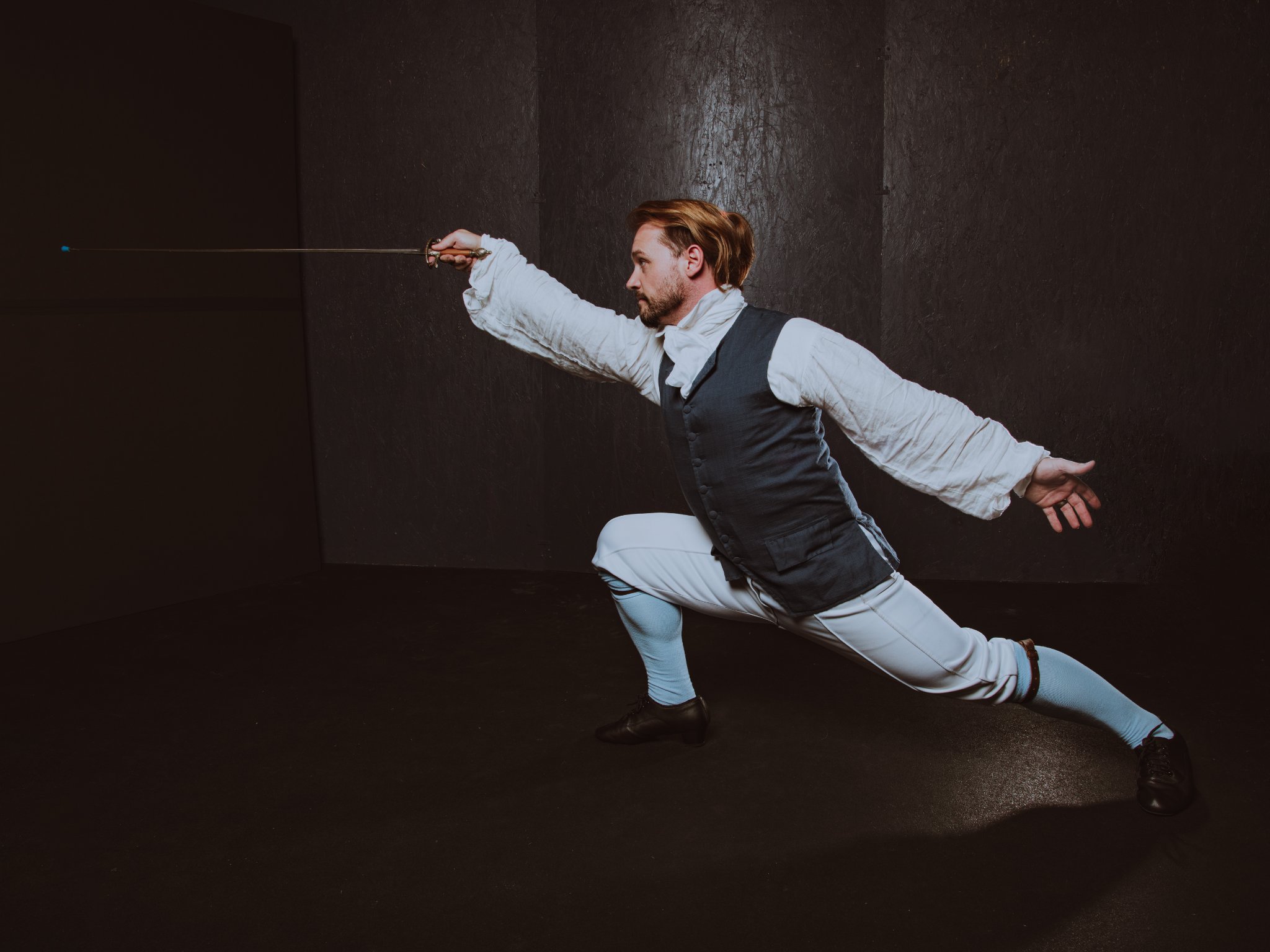 Collin Vredenburg is an avid competitor and passionate scholar. He started fencing in 2018, diving into an intensive training program under Coach David that included self-study and research, building a comprehensive HEMA library, and earning his first tournament medal at Purpleheart Open 2019 with just 8 months of experience.
Collin applies the same dedication he has as a student to his coaching and works with beginning and advanced students teaching the Bolognese tradition of one-handed sword, Sword & Buckler, and Two-handed Sword, Smallsword and Saber in the French Tradition, and specializes in Rapier. His primary source is Gerard Thibault d'Anvers's Academie de l'Espée, making him one of the only three instructors in the United States working with this tradition. Collin is currently adapting and re-translating l'Academie into English from its original 17th century French. He also has a fairly successful TikTok @TheRealThibault
Alex Silverman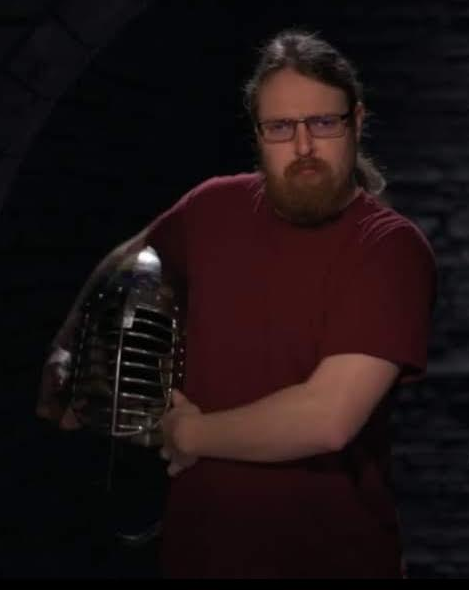 My first dip of my toe into martial arts happened at the age of 6 at, as with many children, a small town Karate dojo. Now, at 31 years of age, I have trained, studied, and practiced a wide range of martial arts and combatives including: Kempo, Akijutsu, Myuo-fu An Budo, Boxing, SCA Heavy List, Buhurt, and now HEMA. In addition to this, 6 years ago my life's trajectory changed dramatically when I met the man who a year later would become my teacher in the art and craft of bladesmithing. For the past 3 years, my full time profession has been as a bladesmith specializing in historical reproductions, particularly from the Viking Age and late Middle Ages. My accolades as a smith includes an appearance on the hit History Channel competition series Forged in Fire (Season 9 Episode 13), and as a presenting craftsman at Blade Show 2023.
Joe North
Joe North is the lead organizer of New Haven Historical Fencing. He mainly studies early Lichtenauer, though he has been known to dabble in other things from time to time. In his non-HEMA life he is a literature professor – hence the topic of this talk.
Ian Davis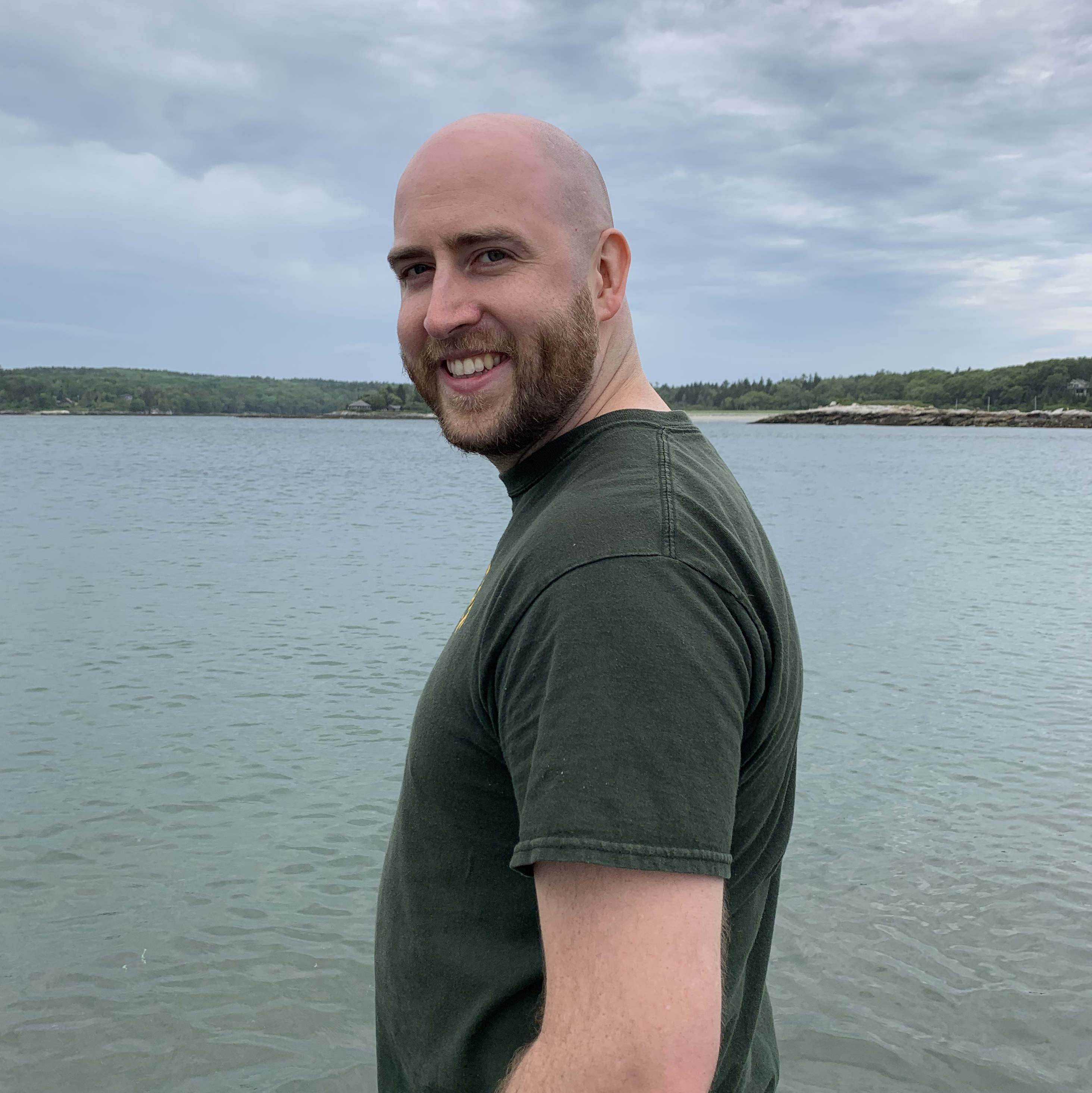 Ian studies Italian fencing from the 14th to the 16th centuries, including Fiore, Pietro Monte, and later Bolognese sidesword. He teaches armored combat, dagger and wrestling at Boston Armizare. He transitioned to HEMA from Filipino martial arts and Jeet Kune Do, and focuses on bringing Fiore into the modern combative/self-defense context.
Ian Crowe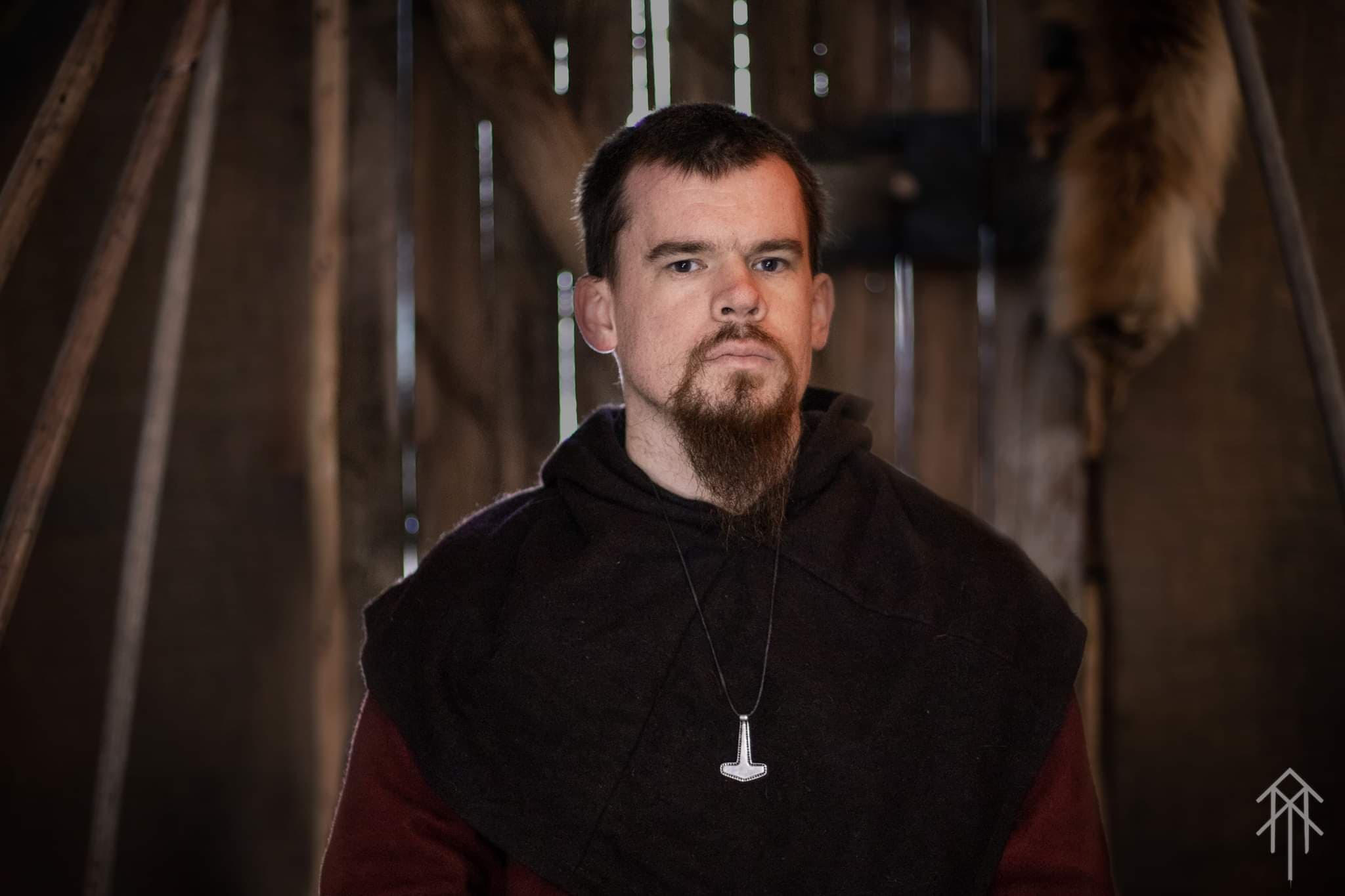 Ian is a Viking Age reenactor, bringing the 10th Century to the 21st Century. He focuses on experimental archaeology, reconstructing how Vikings may have fought using period weapons, accounts of duels and fights, and good old HEMA know how. When not "axe-ing" questions, he also plays the Talharpa and Lyre.
Outside of the 10thC, Ian has been doing HEMA since 2014, and Olympic Fencing since 2010. While his main focus is sabre, he prides himself on a working knowledge of almost every weapon available under the HEMA envelope having competed with most of them. He attends and occasionally teaches at Forte Swordplay. He has also been on the board for IGX since 2017, serving predominantly as sponsor coordinator and endless rambler at the awards dinners.
Harold Vance
Harold practices HEMA of the Meyer slant with Grünberg Freifechter in the beautiful Green Mountains of Vermont, where he teaches, coaches and learns alongside his clubmates in longsword, rapier, dussack, dagger, and ringen arts.
Mike O'Brien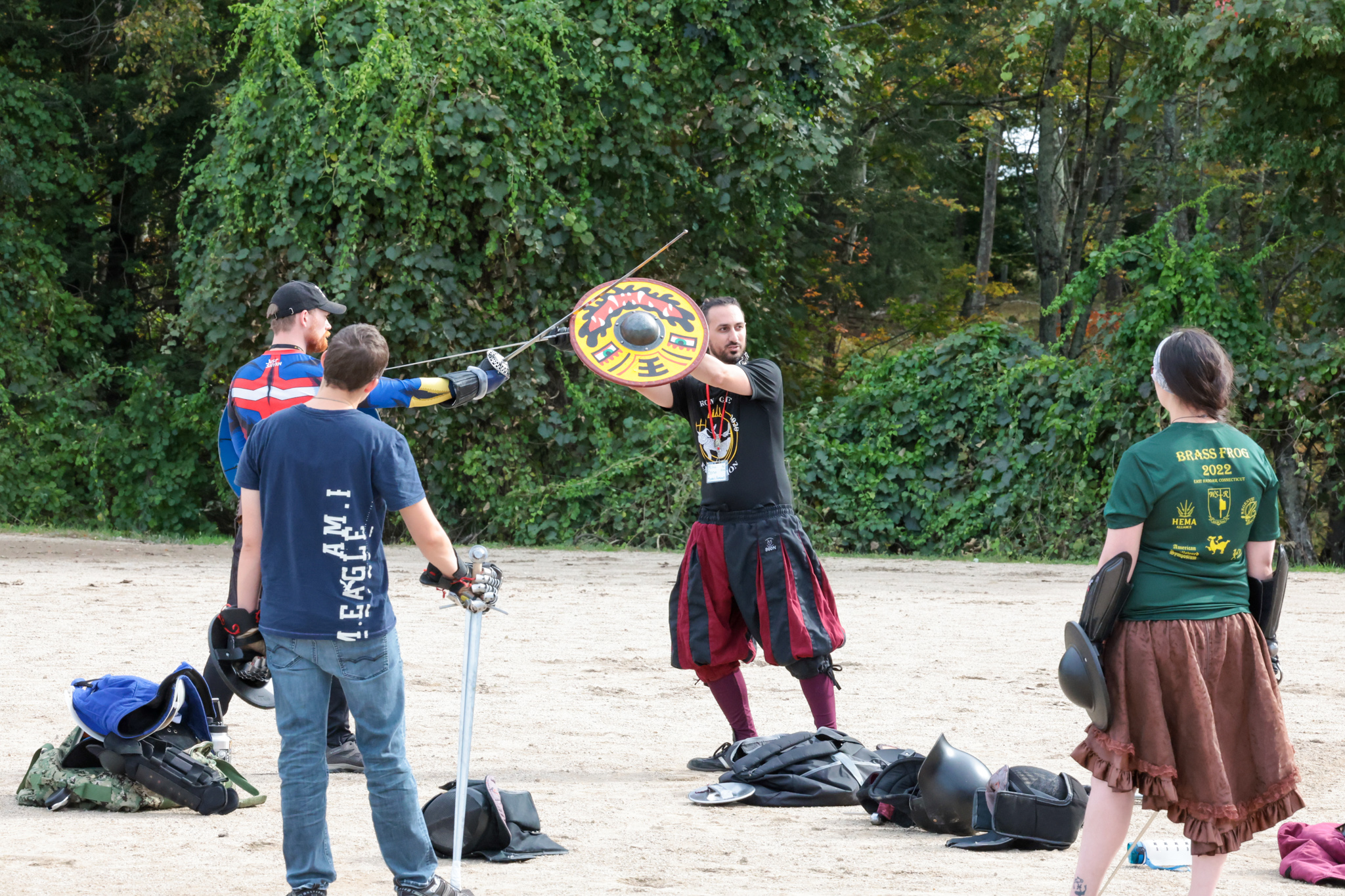 Mike O'Brien has been doing HEMA since 2014 and has been one of the head instructors at Boston Armizare since 2016. He started his longsword journey with Fiore, but now focuses primarily on Fabris' rapier as well as Bolognese sword and buckler and longsword.
Kara Hurvitz
Kara (aka Bella in the SCA) is a martial arts practitioner, researcher, and translator. They are a member of the Order of the Silver Rapier, and also a member of the Order of the Maunche for martial arts and general research. Kara is a founding member of Scherma Nova Studiorum, a student guild of mutual aid and support for scholars of the arts of defense.
Kara's favorite styles include I.33, Bolognese, and Fabris, because folding herself in half is good for her back. (No, we don't get it either.) Her current research and translation project is translating the fifth book of Achille Marozzo's Opera Nova.
Kiana Shurkin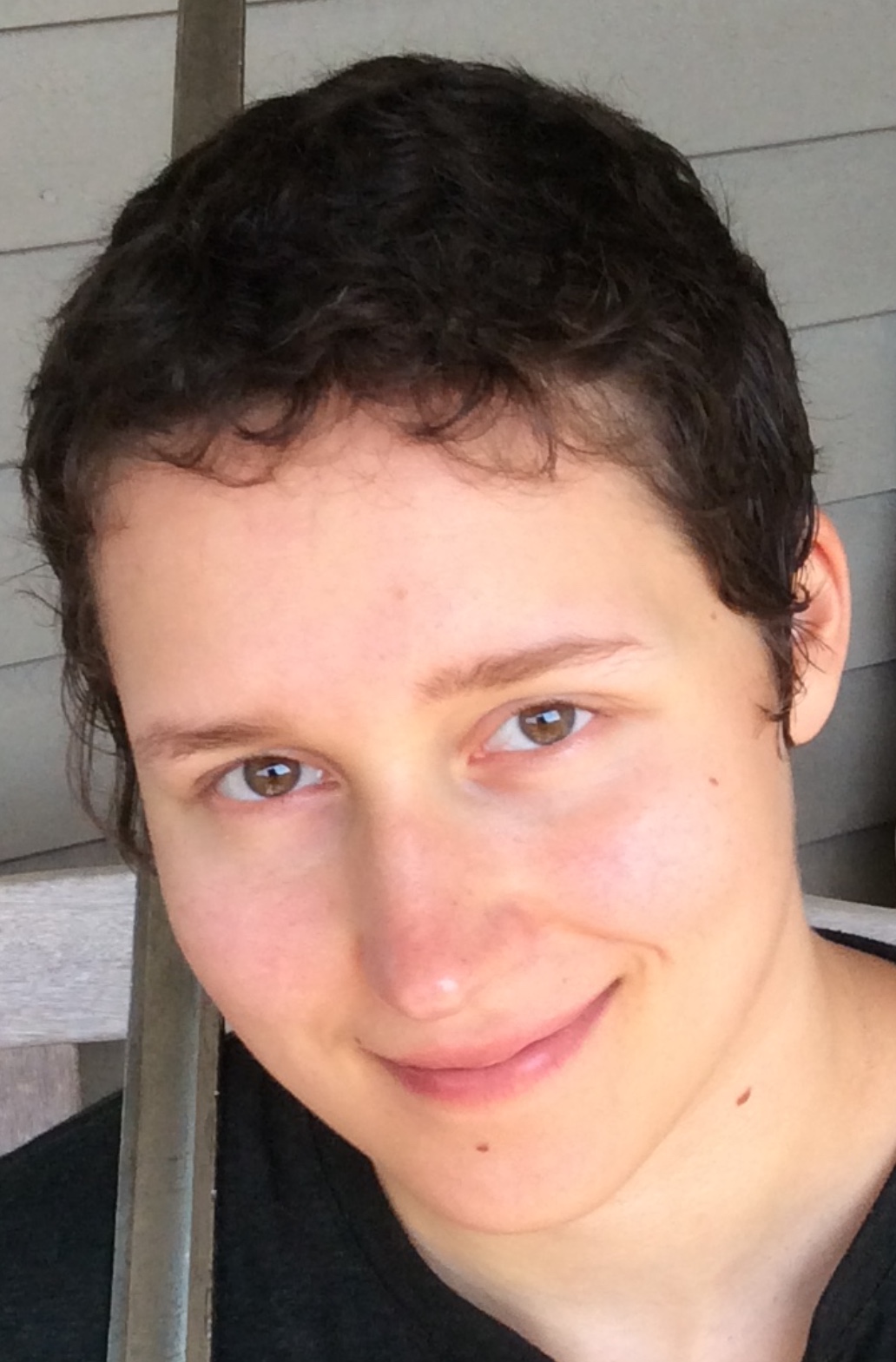 Kiana Shurkin is an internationally recognized competitor and instructor of martial arts who has traveled extensively to train, teach, and compete. A lifelong student, she began her HEMA training in 2010 under Jake Norwood and has sought continually to expand her understanding of martial arts through exposure to a variety of styles ranging from Tae Kwon Do to MMA to stage combat. When not playing with swords, Kiana might be found enthusiastically leading groups of all ages on outdoor adventures through her work as a naturalist and camp director. She enjoys sharing her passion with others and hopes to contribute something of value to the journey of each person who attends her workshops.
Christian Buettner
I started focusing on movement in team sports as a child and have continued to focus on movement as a dancer for 18 years and as a fencer for 6. In HEMA I have worked with multiple weapons and styles competing in saber, longsword, and smallsword and have taught these weapons, montante and dance throughout all of that time, with a focus on movement and biomechanics. The more I train and teach the more I come against barriers and physical limitations for myself and students and have begun to teach how to overcome these issues including building instruction in conditioning and cross training into my classes.
Kyle Toelle
My name is Steven Kyle Toelle. I started training in martial arts at 7 years old in Tae kwon Do and made it to Junior Blue belt. I began training Okinawan Goju Ryu Shoriekan in 2003 under Chris Pollman Karate Academy with Sensei Chris Pollman and Senpai April Shore. I received a second-degree black belt and taught for eight years professionally. While there, I trained in Western Kickboxing, Freestyle Wrestling, Tai Chi, and traditional Japanese weapons. During my training in Karate, I began training under Guro Daniel Farris in Kombaton and Modern Arnis, which is a Filipino Martial Art brought to United States by the Presas brothers. I also tested and was ranked in Jun Fan Jeet Kune Do under Guro Ron Balicki where I maintain rank of Advanced Student. As part of my employment under the Karate Academy, I taught Karate at a step-down program for severe juvenile offenders and participated in annual public exhibitions.
In my later years at the academy, I trained in Dutch Kickboxing, Shootwrestling, BJJ, and Japanese Jujitsu as part of my MMA training. I fought in two amateur heavy weight bouts and helped train and trained alongside Garic Johnston and Art Parker Middleweight Champions. After I left the Karate Academy, I started teaching MMA independently in 2012 to 2014 at SWOL Sports Performance with Aaron Wall who is now their BJJ instructor and continued to maintain weekly classes in Moore Oklahoma. Before leaving for Oklahoma City to pursue my career as therapist, I taught self-defense courses for the Social Work and Psychology program at Southwestern Oklahoma State University. When I moved to Oklahoma City in 2014 I began training in HEMA under Hauptman Jeremy Pace and Friefetcher Derek Nash at Cymbrogi School of Western Martial Arts while continuing to teach Arnis weekly. I now am a part of the Cymbrogi Tournament Team and instruct classes at Cymbrogi. I continue to train under Jeremy Pace while teaching a weekly Dagger/Ringen, dussac, polearms, and longsword classes at Cymbrogi.
I am also founder of HEMA for ALL, a company designed to create professional instructional material. Current products are: German Dagger Fighting Volume one and two.
Chris Valli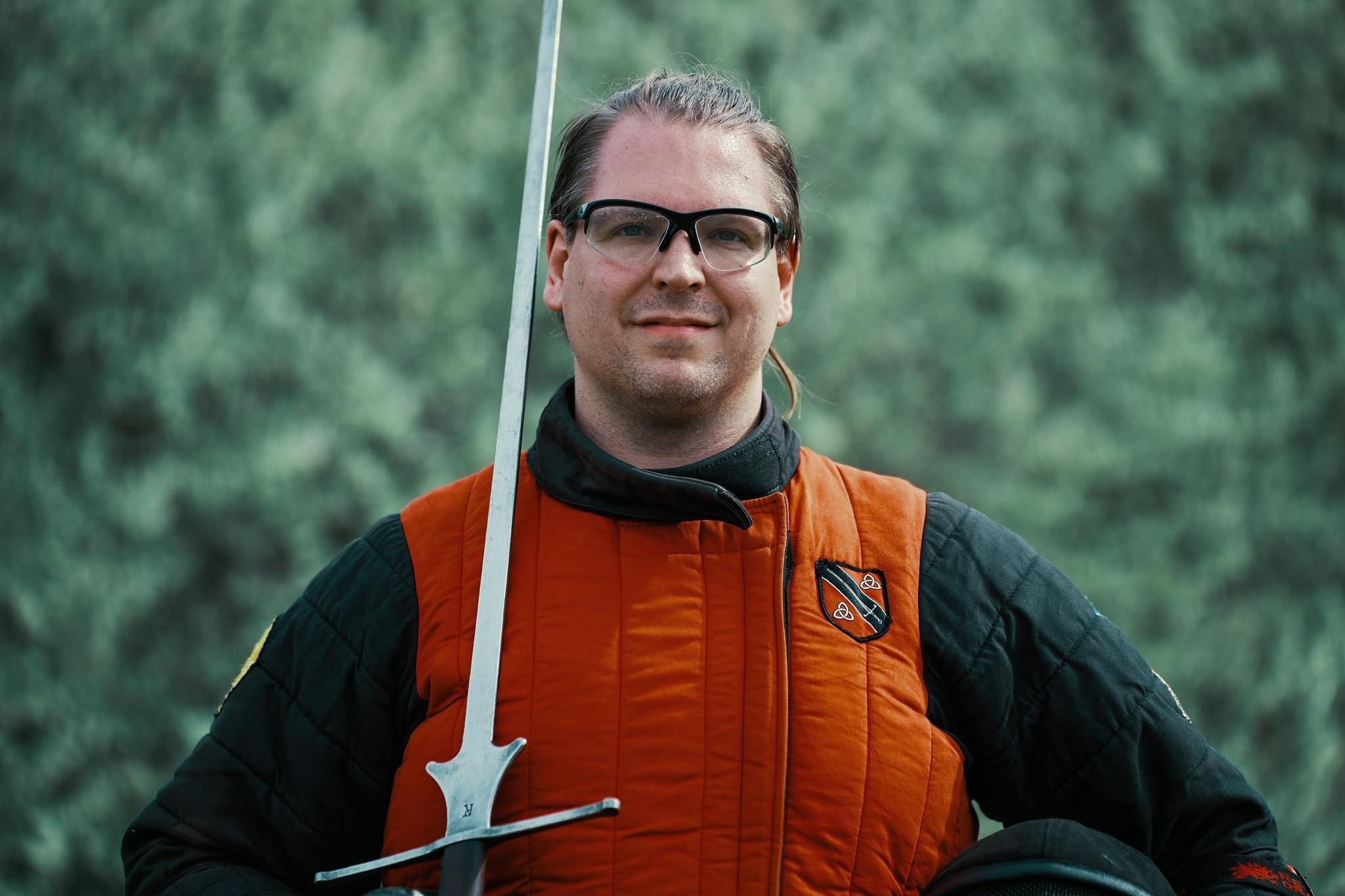 Chris began his training in martial arts at the Shaolin Wushu Center in South Windsor, Connecticut under Grandmasters Hu Jianqiang and Zhong Jianmei. He trained in kungu and taichi for 10 years where he also assisted in teaching children and beginner classes.
In 2004, Chris attended a seminar on the German rondel dagger by Christian Henry Tobler and the next day ordered a pair of wooden training daggers. It was love at first disarm. Within a few months, he was attending classes regularly. In 2015, Chris earned the rank of "Free Scholar" through the Selohaar Fechtschule. He then started Laurel City Historical Fencing in Winsted, CT to be able to pass on his love of the sword to new students.
In addition to historical fencing, Chris also enjoys archery, shooting, and really any sport that involves weaponry.